Apple disclosed its new operating system, iOS 11 in June this year and it revealed more about the OS in September. The iOS 11 update release date was on 19th of sep, that is yesterday, and it has been introduced with big improvements over its predecessor, iOS 10.
So, even if you haven't bought iPhone X or iPhone 8, you can update the operating system of your Apple device to iOS 11. You can know about the iOS 11 supported devices and update the OS of your device to enjoy the features of this advanced upgrade. This iOS 11 review will help you know more about the update so that you can use it easily and wisely.
iOS 11 features:
This is the iOS 11 Beta version of this update and it has been introduced with a four-month period of the test phase. If you haven't updated yet, you can learn how to install iOS 11 so that you can take full advantage of the features on your Apple device. Following are some of the main iOS 11 features that you should know enjoy the OS to its fullest potential:
Drag and drop:
The drag and drop feature is finally available on this OS so that you can do multi-tasking. At the same time, you'll also be able to enjoy the apps in split-screen. You can easily transport various apps and things around the screen such as files, photos, hyperlinks and much more by just dragging and dropping.
Redesigned app store: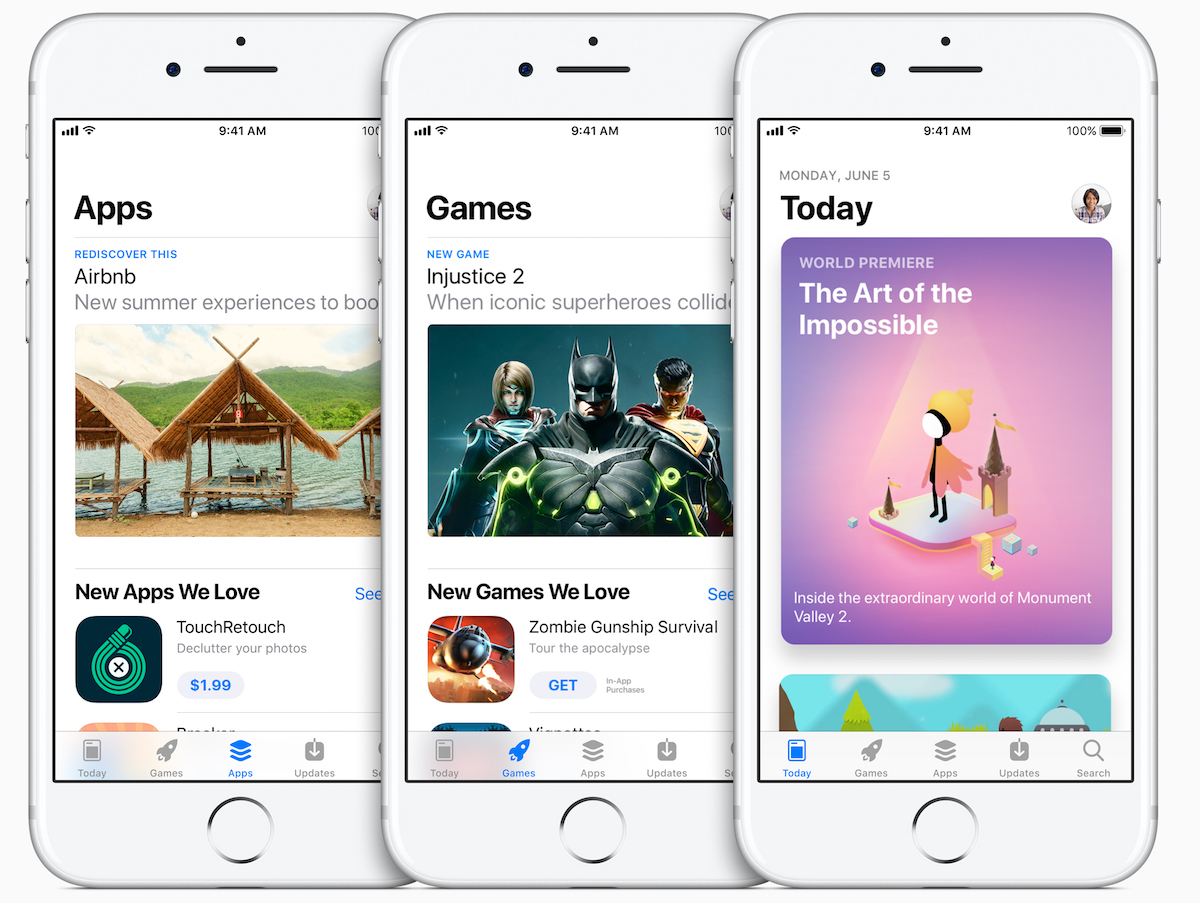 The redesigned app store is one of the biggest updates of this version. The app store will now be available with a 'Today' tab which will let the users discover new things. You can find various tutorials, daily list, and new collections using this tab. Another new tab named 'Games' will allow the users to find out about the new and popular games. You can also download the popular iOS 11 wallpapers for iPhone X.
New camera effects:
An iOS 11 vs. iOS 10 comparison will make you understand that this update is much more advanced, especially if we talk about the camera effects. Your device will now easily shoot 4K videos and the files will use High-Efficiency Video Coding (HEVC) for that. And with the High-Efficiency Image Format (HEIF) you will have more effective and shareable JPEG format.
Control center and notifications: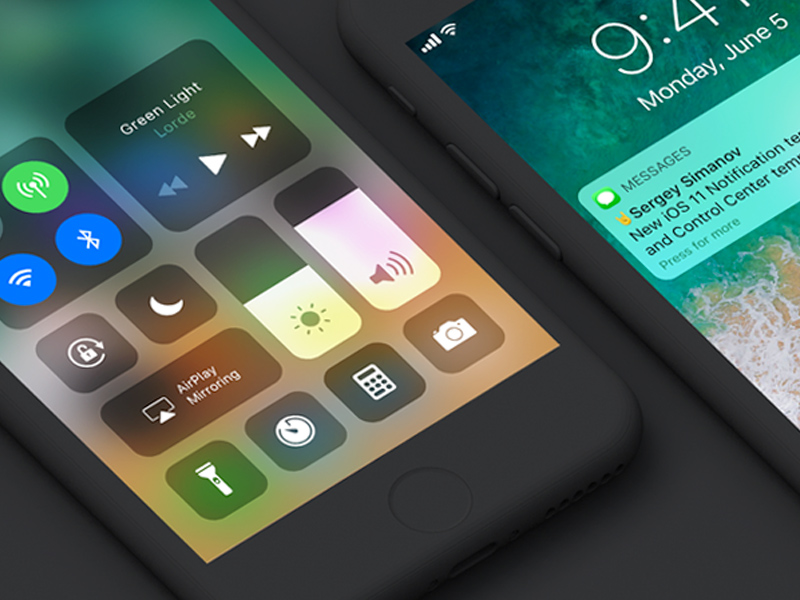 The redesigned control center is a major upgrade of iOS 11. The lock-screen and notifications have also been combined into one screen and the control center has been made more customizable than ever. The 3D touch allows quick access and the new sliders make it easy to navigate.
New message features:
The messages app in iOS 11 has been updated too and it is packed with new features such as the new Apple Pay peer-to-peer function, and the app drawer that contains different stickers. The Apple Pay feature allows you to make payments to your contacts using the iMessage tab. The New Messages in iCloud can also synchronize with all of your messages on your Apple devices.
There is much more to describe the new features and updates of iOS 11 and if you want some more information, you can read the iOS 11 tips and make yourself more aware of this update.