CCleaner is a well-known PC cleaning software and it is used by millions of people around the world for cleaning their PCs. Recently, hackers hid a malware in the CCleaner software free download and millions of people got affected due to the download.
Piriform's CCleaner is owned by Avast, an antivirus software provider, and it stated that the 'multi-stage malware payload' can easily infect the PCs and it can further install keyloggers or ransomware.
What can the malware do?
The malware is named as Floxif, and it can collect data from the infected systems. The data includes computer name, IP addresses, list of installed and running apps and software, MAC addresses, network adapter information, and unique IDs. This data can be transferred to another server located in the United States to identify each system in part. The malware can also download and execute other malicious software but according to Avast, they didn't find any evidence that the attackers have used this feature.
How to remove CCleaner malware?
Software like CCleaner are used by many people to remove malware and malicious objects from their systems and this CCleaner hack was a tricky move and got millions of PCs affected. Now the question is, how to use CCleaner safely? According to Avast, the 32-bit version of v5.33.6162 and v1.07.3191 of this software have been affected and around 2.27 million people have downloaded the compromised software. If you are using the 32-bit versions of CCleaner too, you must know how to protect yourself. In a security notification by the company, people have been warned to download the software and keep themselves safe.
For Windows Users: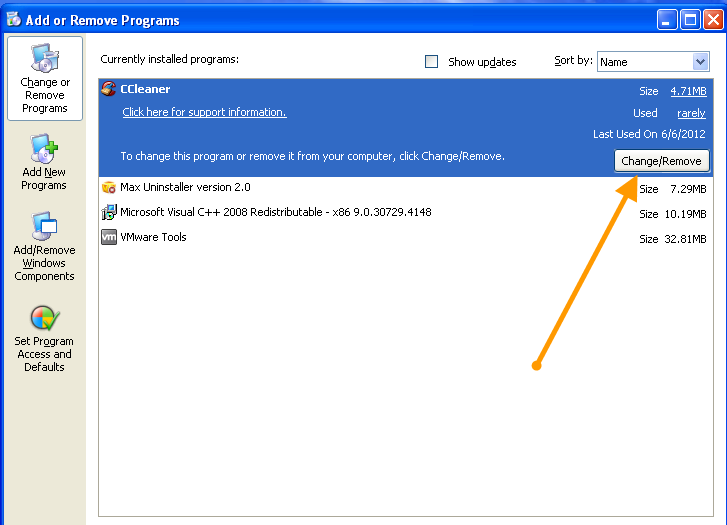 You can easily use the Add/Remove Programs option to uninstall the software. If you're using Windows XP, just go to control panel and click the 'Add or Remove programs' option. There you'll find the CCleaner app, go to it and uninstall it. If you are Windows 7 and Vista user, go to control panel > programs > uninstall and then uninstall the CCLeaner app from there. You can know more about uninstalling the app here.
Download CCleaner 5.34:
According to Avast, if the users find out that their systems have been affected by the malware, they should update to the 64-bit version, that is CCleaner 5.34 or CCleaner crack. However, the users who have downloaded CCleaner 5.33 may already have received an update by the company to fix the issue. If you're currently using the CCleaner version 5.34, you shouldn't worry about the CCleaner hack as you are safe. However, if you haven't received the update, you must manually install the 64-bit version as the app doesn't have an auto-update feature.
Other Options:
To make sure there is no malware left on your system, you should run an Antivirus and MalwareBytes scan. This step will ensure that your system is clean and nothing harmful is left. Another big option is to reinstall the Windows. Yes, it is a big decision but if you think your system is affected and you want to protect your data, you must take this huge step. You can also use the CCleaner alternative software such as BleachBit, Glary Utilities, Clean Master for PC, Duplicate Cleaner, Wise Registry Cleaner, and Remo MORE for carrying out the cleaning tasks of your system.