What is WP Engine?
WP Engine is a web hosting company whose system runs on the Word Press platform. WP was founded by Aaron Brazell and Jason Cohen in 2010 and now it is the leading Word Press host. It helps the Word Press clients on three main issues; speed, security and scalability.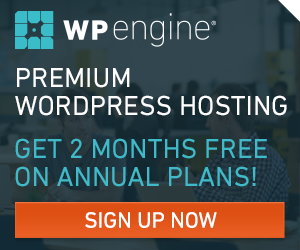 WP Engine has many satisfied clients around the world because of its flexibility, performance, integration solutions, and intelligence. Using this platform, you can get detailed insights of your page's performance, its content, and other apps to improve your experience. The WP Engine team is very responsive and it makes sure that your website never goes down even when the traffic is huge. Hiring WP Engine is very beneficial as it offers cost effective hosting and is very reliable and secure too. You can go through other WP Engine reviews too to make yourself fully satisfied before hiring it.
How to use WP Engine?
One of the greatest benefits of WP Engine is that you can create a staging environment. You can use this staging site to test the themes, plugins and anything because it is just a clone of the original one. The staging site can then be copied back to the original site after you've made the changes.
To use WP Engine, you'll have to create a WP Engine user portal first. The user portal is equipped with lots of features that you can easily access using your WP Engine login. Some of the new and advanced features are limited to the type of plan you have chosen for the user portal. Following are some important features of the WP Engine user portal which will help you use this platform in a better way:
Dashboard:
When you use your WP Engine login to access the user portal, you'll get the default page which is called as the dashboard. Here you'll be able to find all the installs, monthly reports, system status, and blogs related to Word Press.
Installs:
Installs is the page which you've selected to work from the Dashboard. The installs page is equipped with a lot of features such as Visitors, bandwidth, DNS information, Usage CSV, and storage etc.
Page performance:
The page performance tab allows you to get insights about your page's performance. This tab contains helpful tools so that you can optimize your site and make it more presentable and user-friendly. You can run test and schedule recurring tests too.
Users:
Another beneficial use of the WP Engine is that you can get insights of the users and their email addresses. You can benefit from the add user, account access, install contacts, and delete user options too.
Conclusion:
If you're wondering how to use WP Engine on Word Press, this post will help you start using it easily. You can also get one-to-one help or support if you have any queries, for this you'll have to contact the WP Engine support team. WP Engine can be very useful for you if you are running a Word Press site with medium to abnormal state activity and are worried of DDos attackers and hackers.